Map Reference: 72 View Map
Dumfries & Galloway Family History Society Survey Reference: 88
---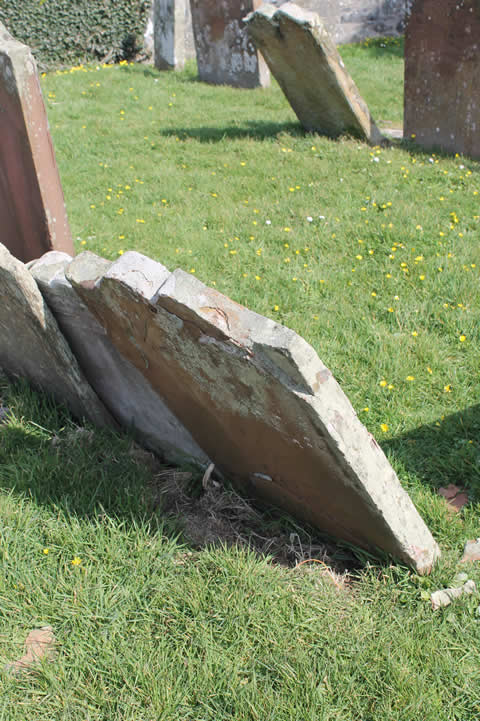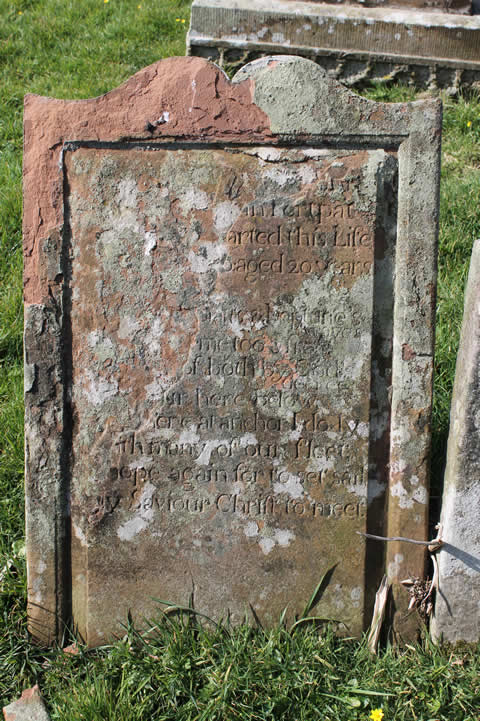 Click thumbnails to enlarge.
Inscription
---
[broken and flaked] - - - - in Portpat - -- - - - - -arted this life aged 20 years [The Boreas' bl]asts& Neptune's waves [have tossed] me to & fro [In spite of] both by God's decree [I harbour] here below [Wh]ere at the anchor [I will ride wi]th many of our fleet [And] hope again for to set sail [My] Saviour Christ to meet
Headstone
---
Type:

Red sandstone.

Dimensions:

99 x 67 x 08

Condition:

Poor. Severe and active flaking has removed top left of east face and much of surface of west face also lost. Leaning to the west. Recently detached surface flakes lying on ground by memorial. Needs monitoring and/or consolidation.

Description:

Free standing with double curved top and cusped corners. Inscription within panel on east face.