Map Reference: 51 View Map
Dumfries & Galloway Family History Society Survey Reference: 52
---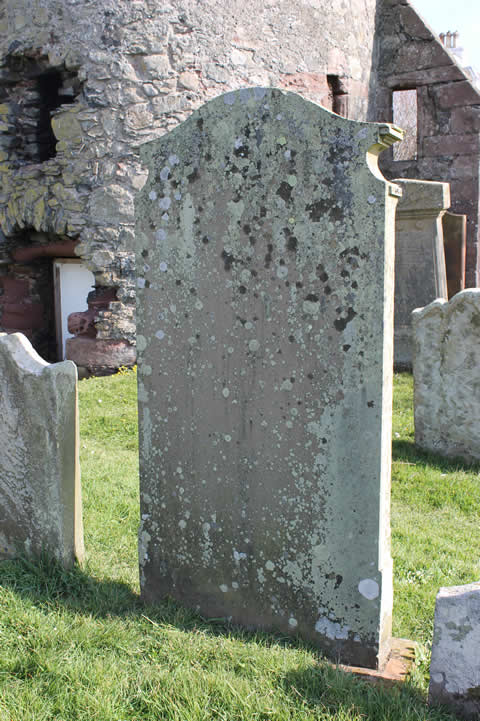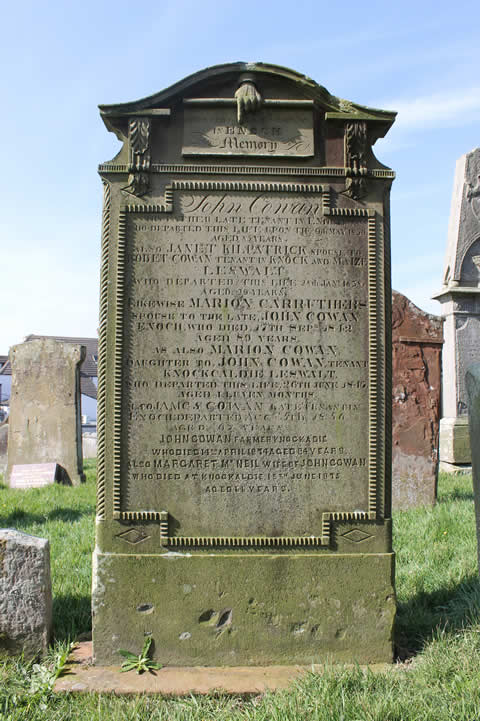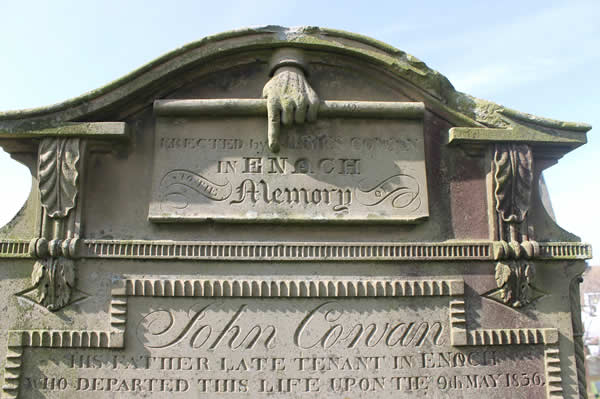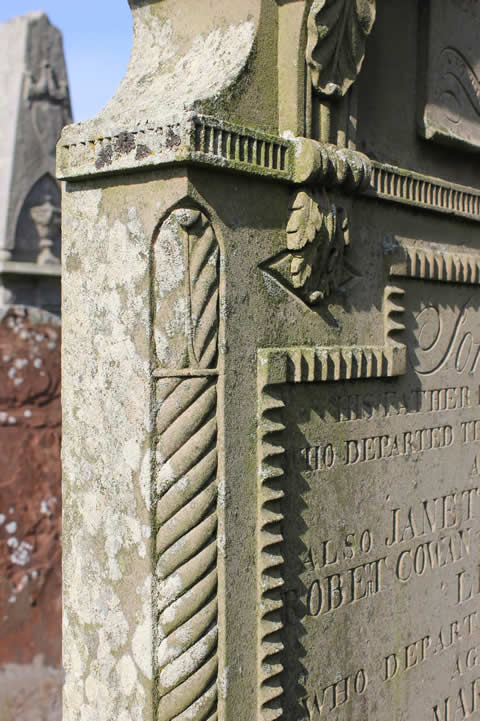 Click thumbnails to enlarge.
Inscription
---
Erected by James COWAN in Enoch to the Memory of John COWAN, his father, late tenant in Enoch, who departed this life upon the 9th May 1836 aged 85 years. Also Janet KILPATRICK spouse to Robert COWAN tenant in Knock and Maize Leswalt who departed this life 28th Jany 1838 aged 29 years Likewise Marion CARRUTHERS spouse to the late John COWAN, Enoch, who died 17th Sepr 1842 aged 89 years As also Marion COWAN daughter to John COWAN tenant Knockcaldie Leswalt who departed this life 26th June 1847 aged eleven months. Also James COWAN late tenant in Enoch departed [Aug] 5th 1856 aged 67 [years] - - - - - John COWAN farmer, Knockaldie who died 14th April 1874 aged 84 years Also Margaret McNEIL wife of John COWAN who died at Knockaldie 15th June 1875 aged 66 years
Headstone
---
Type:

Grey sandstone.

Dimensions:

198 x 97 x 13

Condition:

Good. Broken edge to pediment.

Description:

Free standing. Broken pediment top with side swags above pointing hand in carved relief holding a scroll. Inscription on east face within bordered panel edged by twisted pilasters with leaf capitals. Mason's name HYSLOP on red sandstone plinth.