Map Reference: 43 View Map
Dumfries & Galloway Family History Society Survey Reference: 59
---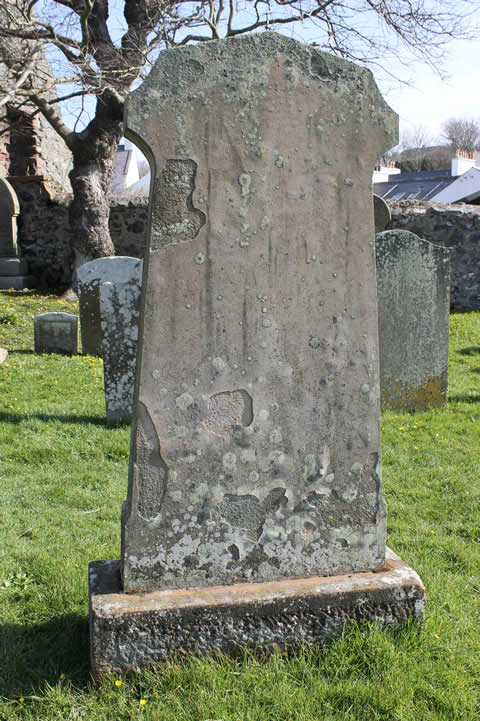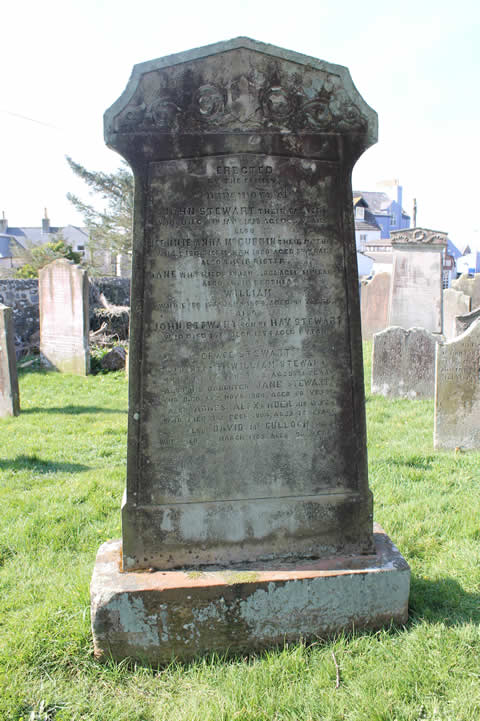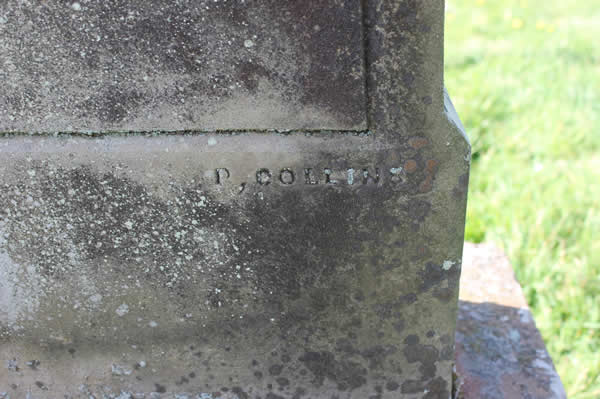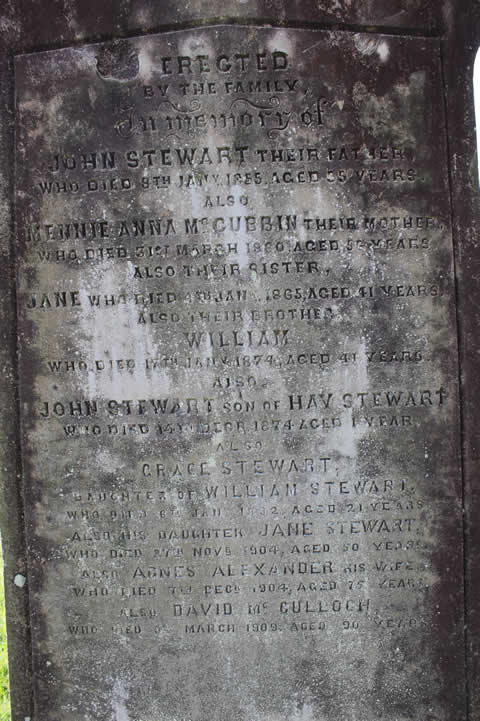 Click thumbnails to enlarge.
Inscription
---
S T E W A R T Erected by the family in memory of John STEWART their father who died 8th Jany 1855 aged 55 years. Also Mennie Anna McCUBBIN their mother who died 31st March 1860 aged 56 years. Also their sister Jane who died 4th Jany 1865 aged 41 years Also their brother William who died 17th Jany 1874 aged 41 years Also John STEWART son of Hay STEWART who died 14th Decr 1874 aged 1 year Also Grace STEWART daughter of William STEWART who died 6th Jany 1892 aged 21 years Also his daughter Jane STEWART who died 27th Novr 1904 aged 50 years Also Agnes ALEXANDER his wife who died 7th Decr 1904 aged 75 years Also David McCULLOCH who died 8th March 1909 aged 90 years
Headstone
---
Type:

Yellow/grey sandstone.

Dimensions:

175 x 90 x 17

Condition:

Fair. Some flake damage to top of east face and patch blistering on west face.

Description:

Free standing, gabled and cusped top above floral panel. Inscription on east face. Mason's name P COLLIN on base.