Map Reference: 42 View Map
Dumfries & Galloway Family History Society Survey Reference: 60
---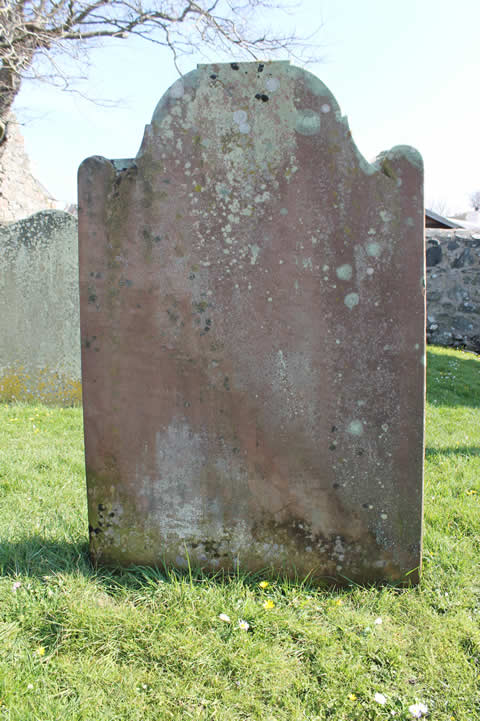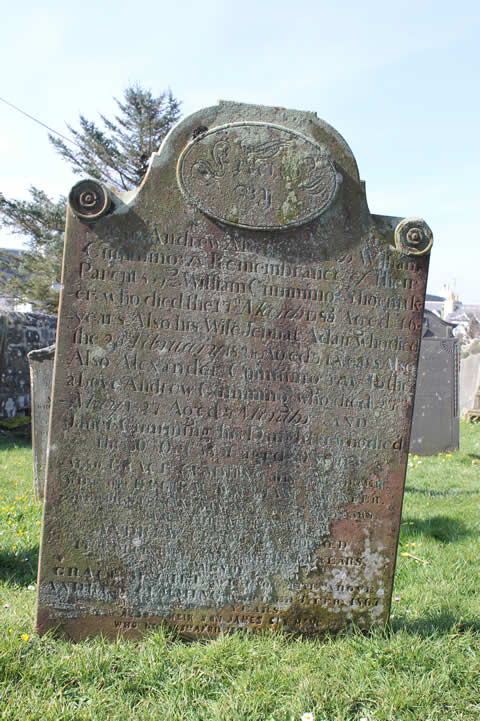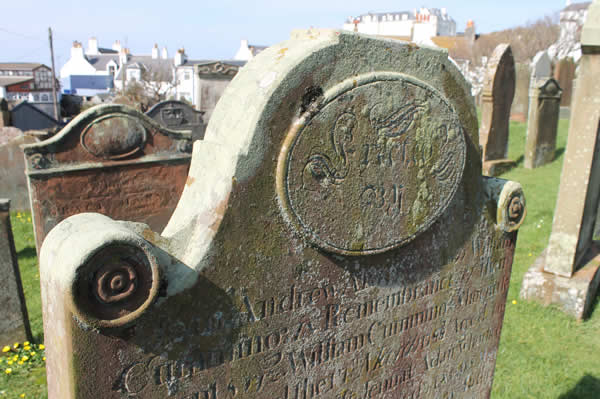 Click thumbnails to enlarge.
Inscription
---
Erected by Jean .Andrew . Alexander and William CUMMING in Remembrance of their Parents viz. William CUMMING, shoemaker who died the 17th March 1789 Aged 46 years. Also his wife Jennat ADAIR who died the 26th February 1828 Aged 74 years. Also Alexander CUMMING son to the above Andrew CUMMING who died 27th May 1827 Aged 7 months and Janet CUMMING his daughter who died the 10th Octr 1836 aged 20 years. Also Grace CUMMING his daughter wife of Hugh McWILLIAM engineer who died 19th January 1836 aged 33 years and the aforesaid Andrew CUMMING who died 17th December 1856 aged 73 years. Also Grace McGILL wife of the above Andrew CUMMING who died 3d Feb. 1867 aged 79 years. Also their son James CUMMING who died 23rd April 1881 aged 52 years.
Headstone
---
Type:

Red sandstone.

Dimensions:

150 x 101 x 11

Condition:

Fair. Stable, but east face worn.

Description:

Free standing, rectangular and cusped top with scroll corners. Inscription on east face.