Map Reference: 29 View Map
Dumfries & Galloway Family History Society Survey Reference: 25
---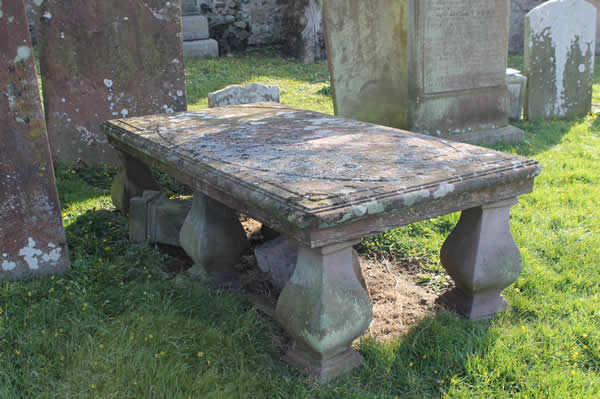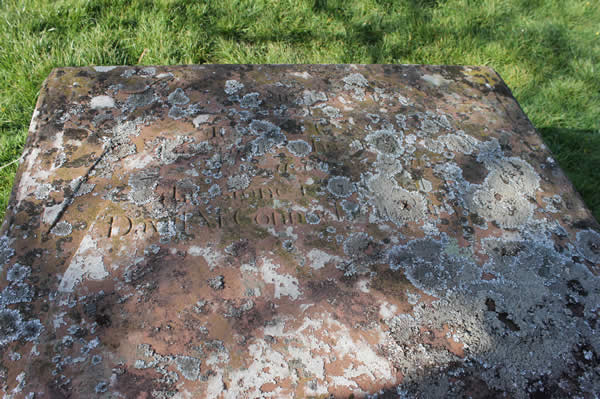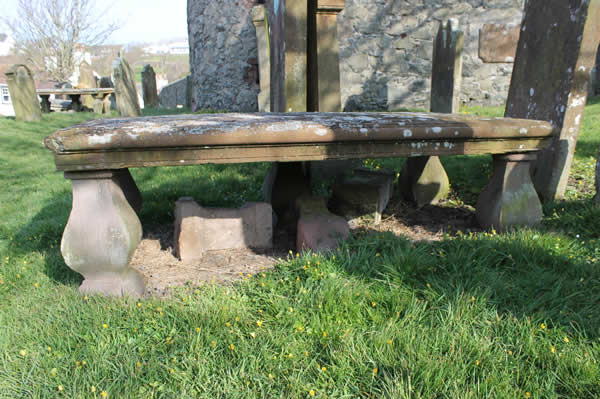 Click thumbnails to enlarge.
Inscription
---
[Table stone: inscription within oval border] In remembrance of Jean TUNNOCK his spoufe who died 13th Feb 1829 aged 23 years This stone is erected by David McCONNOCHIE in Portpatrick
Headstone
---
Type:

Red sandstone.

Dimensions:

210 x 112 x 14 (top stone)

Condition:

Fair. Fallen central support stones could be re-erected.

Description:

Table tomb with six baluster-like supports of grey sandstone. The four corner supports are in place but the two central supports have fallen. The top stone is rectangular with moulded sides and carries an engraved inscription at the west end. Under the tomb are two additional support legs from a separate monument, possibly matching those under Memorial 49 and in the north transept of the church.