Map Reference: 14 View Map
Dumfries & Galloway Family History Society Survey Reference: 7
---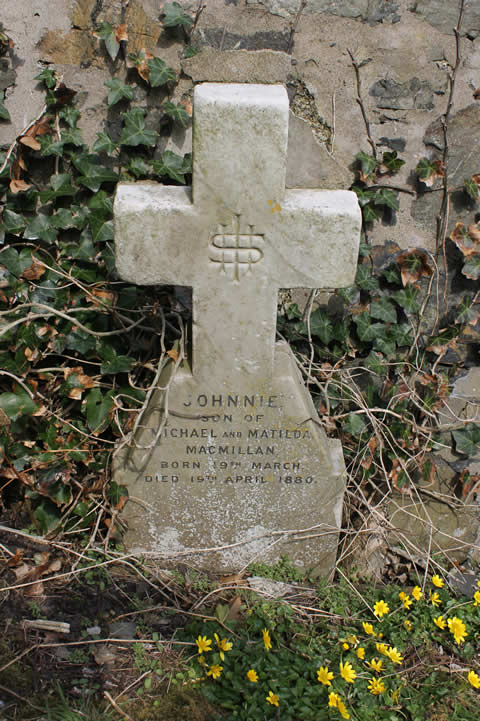 Click thumbnail to enlarge.
Inscription
---
Johnnie son of Michael and Mathilda MACMILLAN born 19th March died 19th April 1880
Headstone
---
Type:

Marble.

Dimensions:

83 x 34 x 07

Condition:

Fair. Originally set with cement to church wall but now detached and leaning forward.

Description:

Cross-shaped headstone with angled plinth set against base of church wall. Facing west. 'HIS' symbol incised on cross shaft with inlaid lead inscription on plinth.