Map Reference: 133 View Map
Dumfries & Galloway Family History Society Survey Reference: 138
---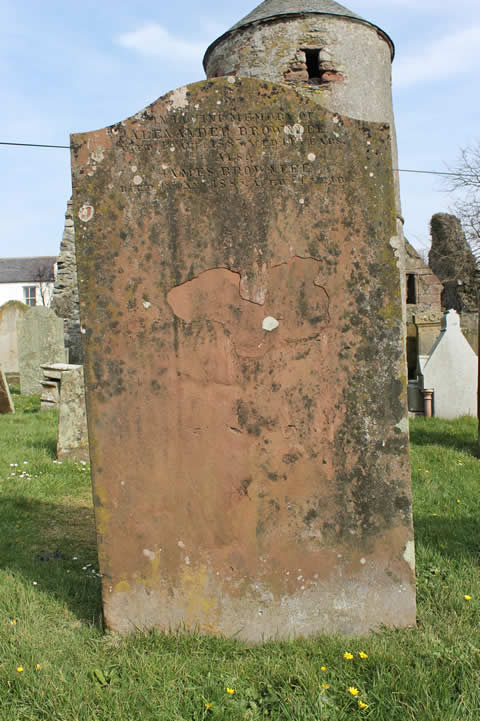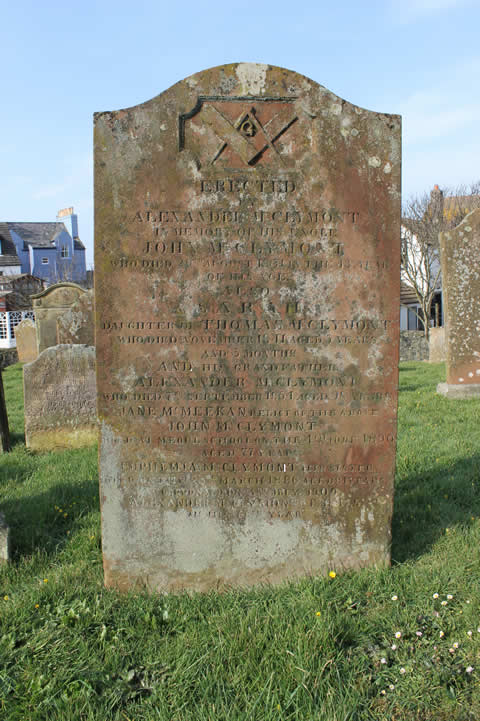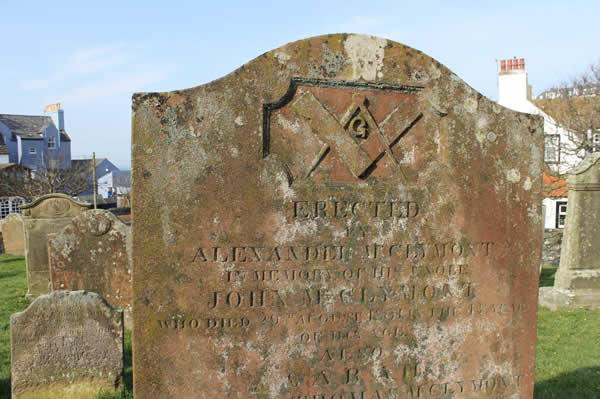 Click thumbnails to enlarge.
Inscription
---
[large stone with G in centre of masonic insignia] Erected by Alexander McCLYMONT in memory of his uncle John McCLYMONT who died 29th August 1851 in the 43rd year of his age Also Sarah daughter of Thomas McCLYMONT who died November 18 1841 aged 5 years 5 months, and his grandfather Alexander McCLYMONT who died 7th September 1854 aged 98 years Jane McMEEKAN relict of the above John McCLYMONT died at Meoul School on the 4th June 1890 aged 77 years Euphemia McCLYMONT his sister died on the 23rd March 1886 aged 84 years At Cardonald on 3rd July 1909 Alexander McCLYMONT F.E.I.S. in his 86th year [reverse side] In Loving Memory of Alexander BROWNLEE died 4th Augt 1885 aged 14 years Also James BROWNLEE died 1st Jany 1885 aged 21 years
Headstone
---
Type:

Red sandstone.

Dimensions:

188 x 103 x 13

Condition:

Fair. East face worn but stable and some flaking in centre of west face.

Description:

Free standing headstone with round top and shoulders above masonic symbols (letter 'G' within square and dividers). Main inscription on east face.