Map Reference: 118 View Map
Dumfries & Galloway Family History Society Survey Reference: 121
---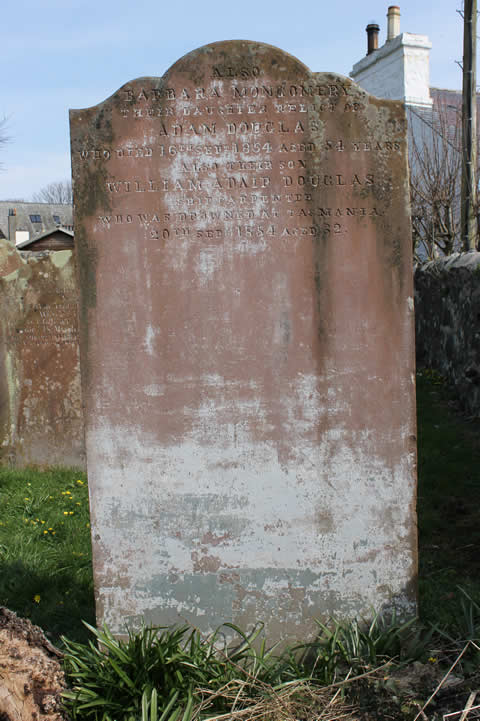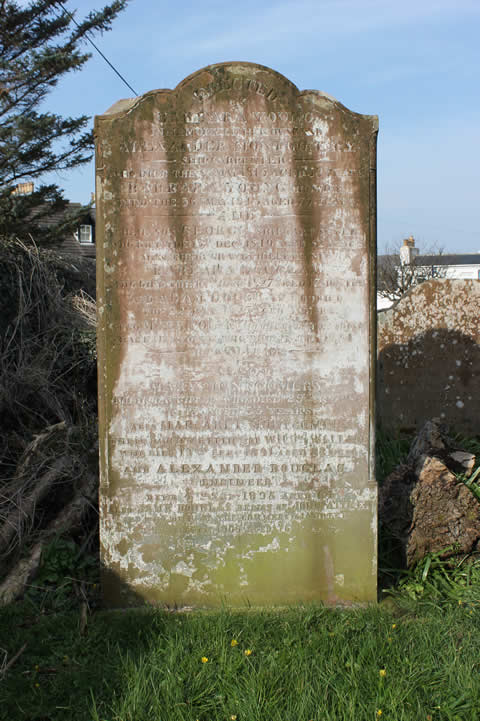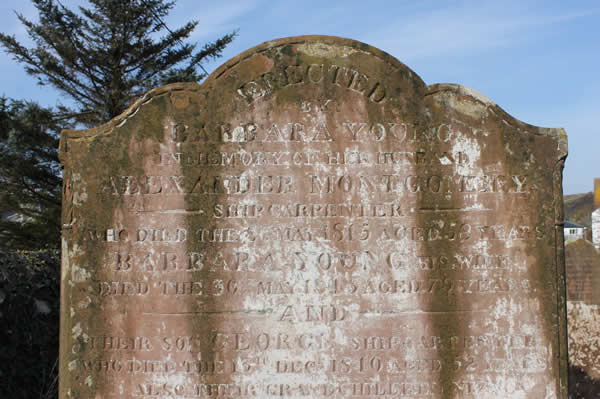 Click thumbnails to enlarge.
Inscription
---
Erected by Barbara YOUNG in memory of her husband Alexander MONTGOMERY ship carpenter who died the 8 May 1815 aged 58 years Barbara YOUNG his wife died the 30 May 1845 aged 79 years and their son George, ship carpenter, who died the 15th Dec 1840 aged 52 years Also their grandchildren viz. Barbara DOUGLAS who died the 17 June 1827 aged 17 months and Adam DOUGLAS who died the 22 June 1827 aged 5 years Also Mary COLVIN mother of the above Barbara YOUNG who died in July 1821 aged 89 years. Also Mary MONTGOMERY their daughter who died 29 August 1818 aged 55 years Also Margaret MONTGOMERY their daughter relict of Willm WALLACE who died 19th Feby 1891 aged 88 years and Alexander DOUGLAS Engineer died 4th Sept 1895 aged 64 Also Jane DOUGLAS relict of John AITKEN who died at the Commercial Hotel 29th March 1909 aged 76 years [on reverse] Also Barbara MONTGOMERY their daughter relict of Adam DOUGLAS who died 16th Sept 1854 aged 54 years Also their son William ADAIR DOUGLAS, ship carpenter, who was drowned at Tasmania 20th Sepr 1854 aged 32
Headstone
---
Type:

Red sandstone.

Dimensions:

178 x 89 13

Condition:

Fair.

Description:

Free standing with round top and shoulders and moulded pilaster with leaf capitals. On a red sandstone plinth. Main inscription on east face. Traces of grey paint on letters.